DKBmed is an integrated continuing medical education company operated by an experienced team of medical education professionals and the finest faculty in the country.
Our goal is to provide health care professionals the most effective medical education to ensure optimal patient care and to close identified practice gaps.
DKBmed is a continuing medical education company with an eye for innovation. Since 2002, we have been developing pioneering educational programs that foster engaged learning, impart critical information, and give providers the tools to change practice and improve patient care. We specialize in bringing new learning methodologies to the CME landscape and for making medical education engaging for learners.
DKBmed is a leader in Quality Improvement medical education: we have developed systems-based interventions across the country to improve patient care in Pain Management, HIV, Depression, Influenza and Diabetic Eye Disease. DKBmed continues to be an early adopter of new approaches: voice assistant education, 3D animation, podcasts, apps, and other unique tools that help learners integrate education into their practice. These forward-thinking advances enable health care professionals to access education that directly affects them and most importantly, their patients. Explore our education to start learning!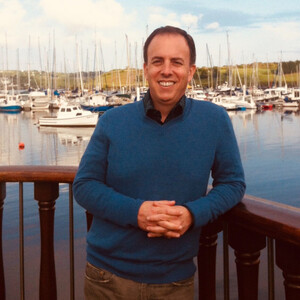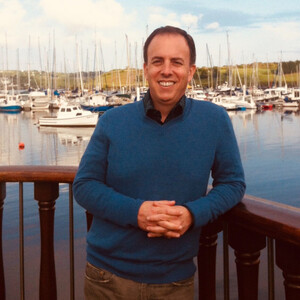 Name:
Dean Beals
Position:
President & CEO
Dean founded DKBmed in 2002 and has worked in CME for more than 25 years. He has partnered with some of the country's leading accredited providers (Johns Hopkins, Tufts, NYU, Penn Medicine) to create world-class continuing medical education for a wide range of clinicians. Dean was an early adopter of using case scenarios with actors and real patients, 3D animation, webcasts, podcasts and several smart phone applications in depression and rheumatoid arthritis . Dean has developed multiple quality improvement programs in Depression, Diabetes, Influenza, HIV and Pain. Dean is on the board of the Global Alliance for Continuing Education and is also a member of ACEHP and the CME Coalition.
Name:
Stan Pogroszewski
Position:
COO & Director of Compliance
Stan is admitted to the New York and California Bars. Stan's background at US Bankruptcy Court as Law Clerk and Estate Administrator provided him with a background in code/regulatory based law. Stan has been involved in healthcare for over 20 years, advising medical education and communication companies. Stan joined DKBmed when it was formed in 2002 to address the important issues of compliance with various codes and guidances. He is now in charge of supervising all current programs as well as managing the relationships accredited partners and funders.
Name:
Anna Muehlenhaupt
Position:
Associate Director,
Grants Catalyst
Anna joined DKBmed in June 2011. Anna is responsible for managing educational grant requests for DKBmed, as well as monitoring current grant status and timelines, seeking new funding opportunities, and researching potential therapeutic areas. Before joining DKBmed, Anna worked in educational and managerial roles in both small and large companies in the US and abroad. She attended San Francisco State University and holds a Bachelor of Arts Degree in Linguistics. In her spare time, Anna enjoys running too much, baking new and exciting desserts, and traveling.
Name:
Rachel Deerr
Position:
Associate Director,
Program Alchemist
Rachel joined DKBmed in March 2012. She manages various CME activities, including the coordination of live events and enduring materials. Before joining DKBmed, Rachel worked in advertising project management. She attended the Fashion Institute of Technology and holds a Bachelor of Science degree in Advertising & Marketing Communications. In her spare time, Rachel enjoys traveling, high intensity interval training, pet sitting, and all things Bravo.
Name:
Faith Rogers
Position:
Senior Project Alchemist
Faith joined DKBmed in October 2019. Faith oversees and coordinates various programs and program reports. Before joining DKBmed, she worked in substance use treatment services as a case manager overseeing patients with alcohol and opioid use disorders. She attended the University of South Carolina's Arnold School of Public Health and holds a Bachelor of Science degree in Public Health. Faith spends time outside of work enjoying trivia, cooking, and weekend trips.
Name:
Michael Naumliuk
Position:
Associate Director of IT Services,
Chancellor of Technology
Michael joined DKBmed in June 2014. He is DKBmed's full stack developer; he enjoys planning, developing and maintaining websites to operate seamlessly and intuitively for practicing clinicians. He attended IFN Technical University in Ukraine and holds a Bachelor of Science in Programming Engineering. When he's not coding, Michael spends his time running, reading,
sleeping in the office,
and eating ice cream (not at the same time).
Name:
Lesley Simon
Position:
Medical Director
Lesley is the Medical Director of DKBmed, responsible for working with expert faculty to write needs assessments for grant applications and the content of educational programs for health care clinicians. Before Lesley joined DKBmed in 2017, she was a freelance writer working in several capacities, including health journalism and medical copyediting. Lesley graduated from the University of Rochester and has earned several certificates from the American Medical Writers Association. Lesley is intensely proud of her two sons and enjoys traveling, reading, and playing Mah Jong. She also spends a fair amount of energy attempting to relocate accidental and unwelcome visitors, such as the chipmunk currently living in her office.
Name:
Chris Berghout
Position:
Outcomes Manager
Chris joined DKBmed in August 2018. As the Outcomes Manager, he is responsible for the management and analysis of DKBmed's data and the design of its measuring instruments. Before joining the team, Chris worked as an Adjunct Professor of Biology and Mathematics at William Paterson University of New Jersey, and prior to that contributed his analytical talent to a molecular genetics research team while studying at the University of Groningen, Netherlands. He holds a BS degree in Biology and an MS degree in Mathematics from Montclair State University of New Jersey. When Chris is not driven by data, he spends time as a high performance driving instructor and participates in time-trial auto racing.
Name:
Matt Miller
Position:
Associate Director of Marketing
Matt joined DKBmed in December 2018 as the Marketing & Projects Manager. He has 3+ years of experience reaching targeted audiences through digital marketing (content marketing, SEO, SEM, Adwords, email marketing, social media, analytics) and managing large-scale digital projects ($500,000+ budget). He graduated from Fischer College of Business at The Ohio State University with a degree in Marketing in 2014 and received an MBA from EAE Business School located in Madrid, Spain in 2018. When he's not spamming clinicians' email inboxes, he's usually at Blink Fitness, watching Ohio State football, traveling, or exploring NYC.
Name:
Frank Pacella
Position:
Associate Grants Catalyst
Frank was brought into DKBmed in the summer of 2020, where he plays an authorial and supporting role in our grants process. His experience includes working as a grant writer and regulatory specialist for a large Federally Qualified Health Center system in New York's Hudson Valley, where he helped manage a grants portfolio of more than $7 million in public and private awards. He also worked within the New York State Assembly and was twice cited for leadership and public service. Frank holds a Bachelor of Arts degree in Political Science, cum laude, from the Rockefeller College of Public Affairs & Policy, SUNY at Albany, and studied abroad with the University of Bergen, Norway.
When not denting his keyboard, Frank enjoys reading, personal writing projects, skiing, painting, and annoying his cat, Bilbo, and the neighbors with his violin.
Name:
Zulmari Figueroa
Position:
Office Manager
Zulmari joined DKBmed in April of 2018 as our Office Manager. She comes to us with over 10+ years of administrative/managerial experience in the customer service industry. She is responsible for supervising all aspects of the company's day-to-day operations.
Name:
Nestor Lozada
Position:
Full Stack Engineer
Nestor joined DKBmed in August 2019. He is a DKBmed full stack developer; He likes to focus on more backend oriented projects for the company and creating tools to retrieve certain data easily. He attended the City College of New York studying Mechanical Engineering before finding out coding was much more fun. When Nestor is not breaking the site he likes to stream games online and shop for expensive shoes/clothes.
Bob is a communications specialist who has been with DKBmed as Medical Director since before the beginning. After a decade as a freelance corporate communications writer/creative director, he founded Rep Radio, where he scripted and produced brand-specific disease state education/sales training drive-time programs for pharmaceutical reps. At DKB, he co-created the Johns Hopkins School of Medicine eLiterature Review newsletter/podcast series, DKB's longest running programs. Bob serves as managing editor, as well as hosts the podcast interviews. In his spare time, he wishes he had more spare time.
Name:
Bob Busker
Position:
Tutorial Manager, eLiterature Review
Tabitha joined DKBmed in January 2021. She has more than 15 years of experience in healthcare operations working in academic, private, and public health sectors . Before joining DKBmed, Tabitha was a program manager overseeing school-based health centers that provided primary care to adolescents in underserved areas. She has a B.S. in Biological Systems Management from the University of Florida and a Master of Health Administration from Tulane University. Outside of work Tabitha enjoys traveling, her virtual tap class, and planning more travel.
Name:
Tabitha Washington
Position:
Project Alchemist
JOIN OUR TEAM
We don't have any open positions at this time, but we're always looking for great talent! Email a cover letter and resume to
[email protected]
if you'd like to work with us